Armed forces carried the casket containing Dr Ruth's body to St Patrick's Cathedral in Karachi's Saddar area in a gun convoy - the highest military honour at a funeral last accorded to humanitarian icon Abdul Sattar Edhi. Pakistan's national flag remained at half-mast and flag of Vatican City was also hoisted at the cathedral today morning.
Mourners on Saturday attended a state funeral for Ruth Pfau, a German physician and nun who earned global acclaim as "Pakistan's Mother Theresa" by devoting her life to the eradication of leprosy in the Muslim-majority nation.
The president arrived at the Christian Cemetery here to attend the state funeral ceremony and laid a wreath at her grave.
Widely known as Pakistan's Mother Teresa, Pfau died last week in the southern city of Karachi at age 87.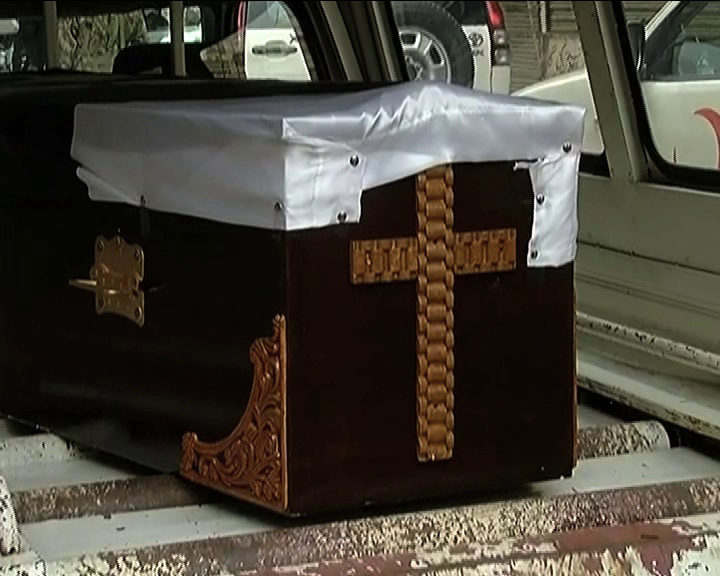 Pakistan's 'Mother Teresa' Dr Ruth Pfau laid to rest in Karachi
Martha Fernando, who worked with Pfau at MALC, said the physician's death was a great loss to humanity.
She also received Hilal-i-Pakistan award for her work with leprosy patients in 1989.
Dubbed as Pakistani "Mother Teresa" for her compassion towards lepers, Dr Ruth Pfau came to Pakistan from Germany in 1960 and dedicated her rest of life to serve people suffering from leprosy. As cases of leprosy dropped throughout the country, she turned her attention to tuberculosis. Dr Ruth Pfau was awarded numerous national and global awards, including the highest civil awards of "Hilal-e-Imtiaz" and "Hilal-e-Pakistan", in recognition of her meritorious services to the nation. "We pray to God to send people like her again to this world so that they could continue serving people", she said. But in 1996, the World Health organisation declared Pakistan to be one of the first countries in Asia to bring the disease under control.The number of cases dropped from more than 19,000 in the early 1980s to 531 in 2016.